1951 The school opened in Charlottesville, Virginia
1956 Burley football team went undefeated and unscored upon
Burley High School closed in 1967
40 years later, The Burley Varsity Club was formed
History of Burley High School
Jackson P. Burley Middle School on Charlotteville's Rose Hill Drive is named after an esteemed local African-American
educator and community leader. The school opened in 1951, serving both the City of Charlottesville and neighboring
Albemarle County as the sole African-American high school during segregation. For 16 years, Burley High School served as
a center and focal point of African-American culture and community in the greater Charlottesville area.
According to Burley High School alumnus Sherman White ('60), "When it came to Burley, you had the black communities
coming from Charlottesville, Albemarle County, Green County, Nelson county, all over. … You had everyone coming
together. The magic of that was there was such a bond, a fraternity, a sorority – that it didn't matter where you were
from, all you had to do was say 'Burley,' and nothing else mattered." Burley High School closed in 1967 – the year that
school integration was finally complete in our community – and Albemarle County Public Schools converted it into a junior
high school.
Exactly forty years later, a group of former Burley High School athletes established The Burley Varsity Club (BVC), a 501c3
nonprofit organization dedicated to restoring the history and pride of Burley High School. Led by Jimmy Hollins ('65), the
BVC achieved Burley School's inclusion on the National Register of Historic Places and the Virginia Landmarks Register;
rescued and displayed long-forgotten state championship athletic trophies; educated current Burley students on their
school's history; and led a years-long fundraising effort to restore the school's dilapidated athletic field. The original
Burley High School athletic field, located between the school building and Washington Park, was once home to legions of
championship athletes – including the undefeated and never-scored-upon 1956 Burley football team. Today, the field is
the only lighted baseball diamond in the city and county available for public use, and many local leagues – youth, schools,
UVA clubs, and adult men – practice and play on Burley field.
To the bitter disappointment of Burley High School alumni, the athletic field has fallen into a state of significant disrepair.
The field today is prone to extensive flooding and swampiness; the stands are dangerously broken, with spikes of metal
sticking out of crumbling concrete and broken planks where cheering crowds once gathered; the outfield and space
behind the stands are overgrown with kudzu and massive weeds; the bathrooms are shuttered; the scoreboard no longer
functions; and the dugouts are outmoded.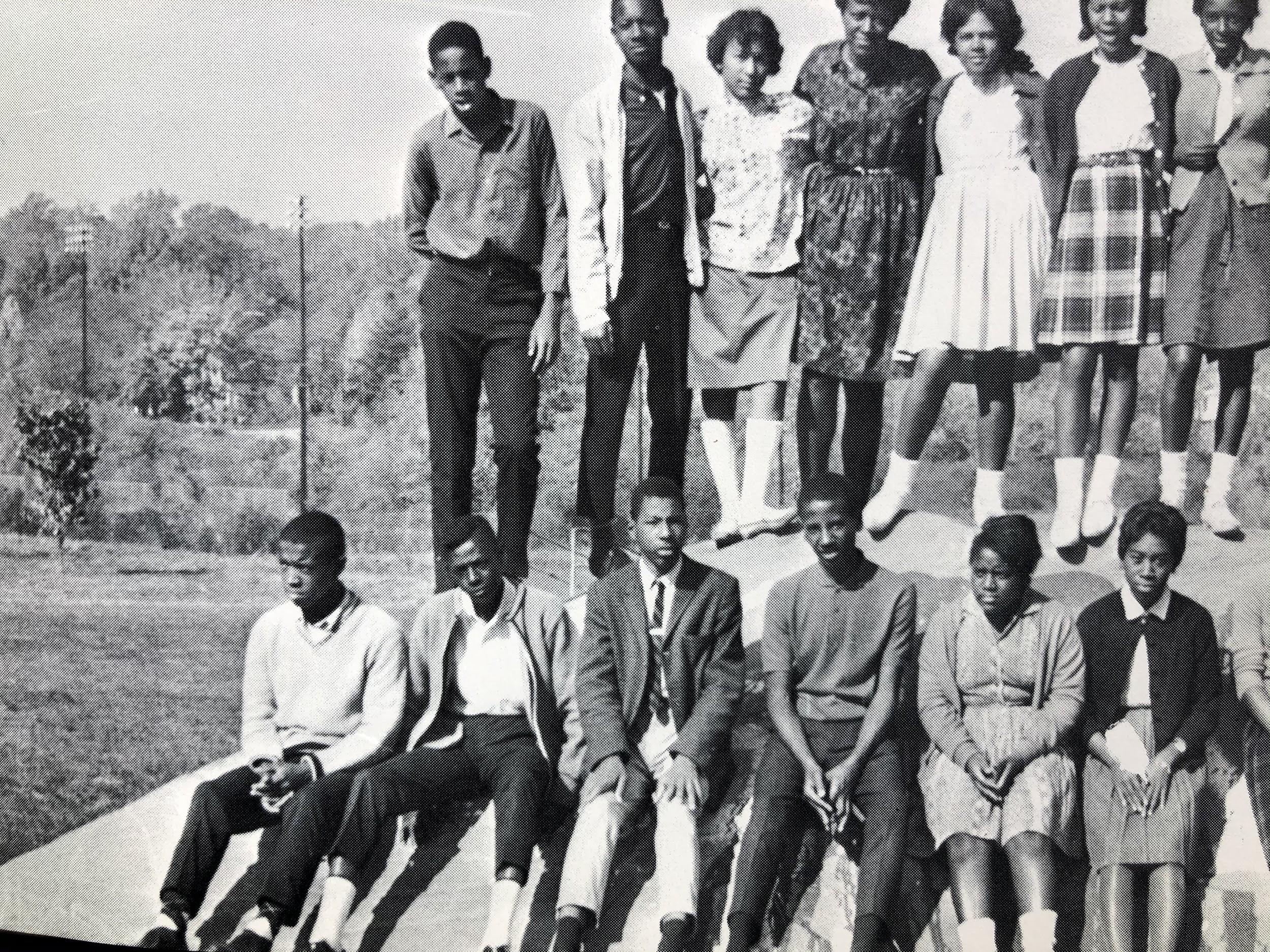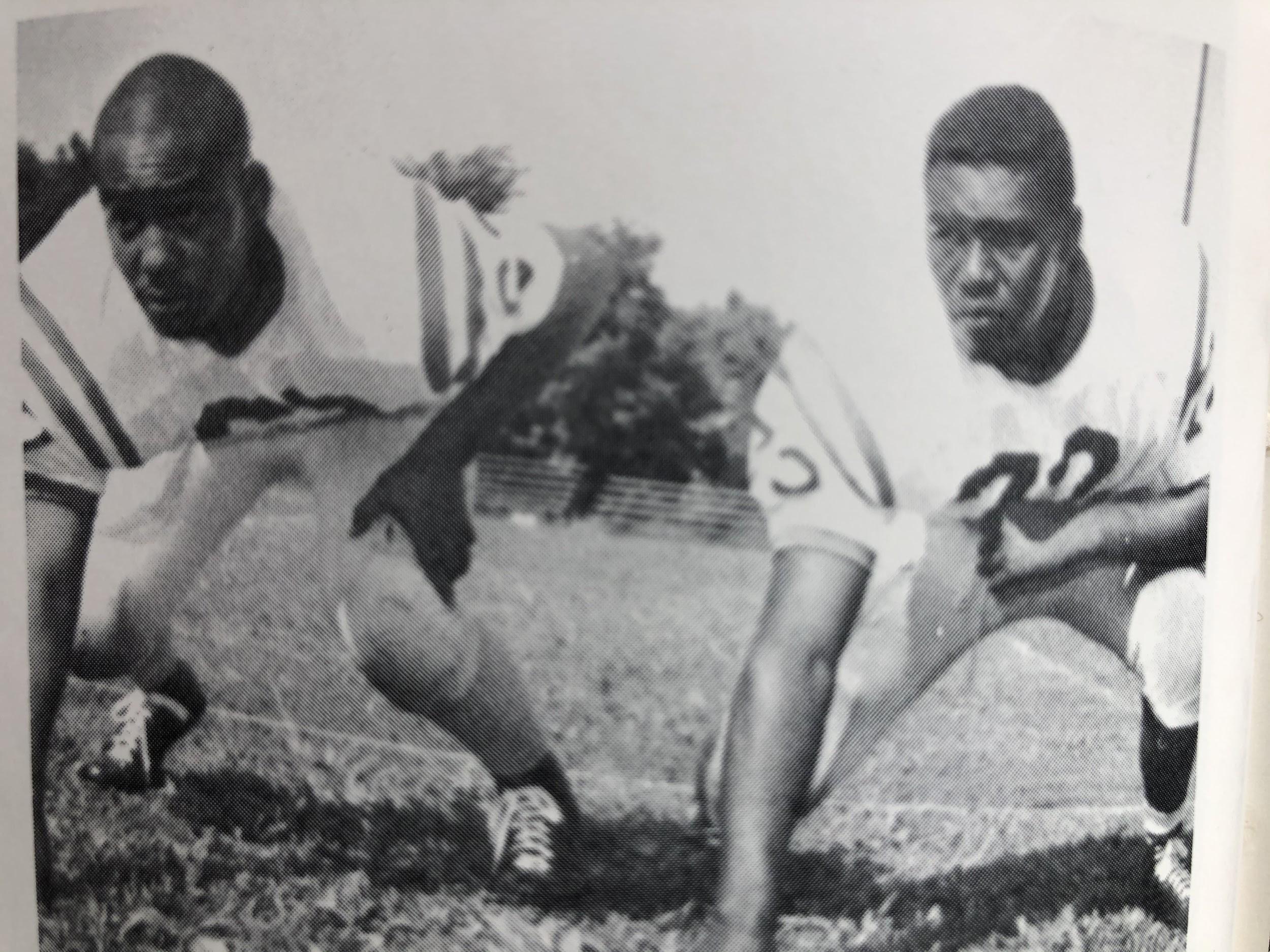 Color Line of Scrimmage (a documentary by Lorenzo Dickerson) tells the story of the all African-American 1956 Burley High School undefeated and unscored upon championship football team. Not only did they win, but they did so while living and playing during a time that was behind color lines. Explore what it takes to win, and learn more about segregated sports in 1950s Charlottesville, Virginia.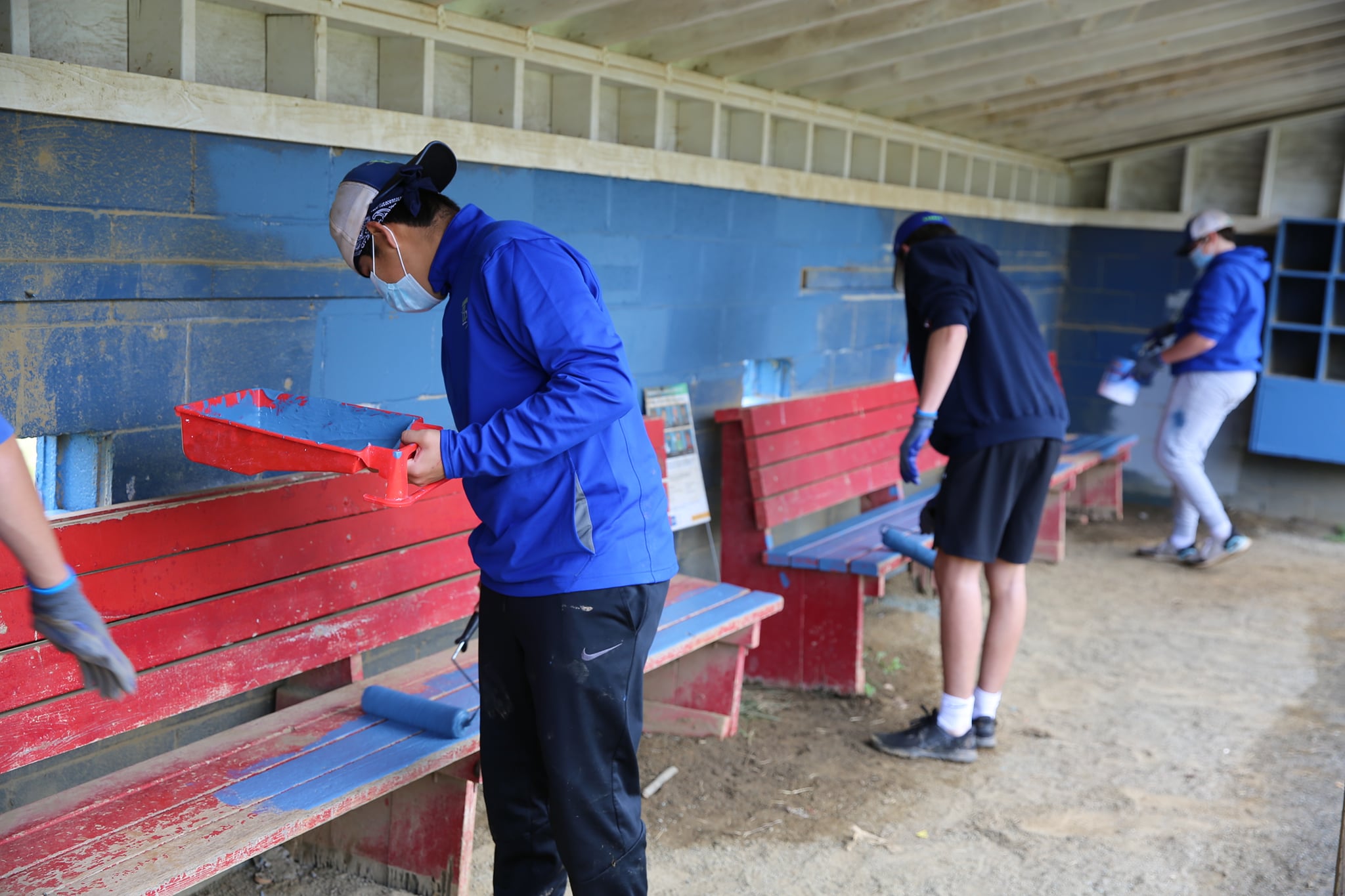 Project Goals 
Restore and modernize the existing Burley Middle School baseball field and facility.
Honor the rich history of Burley High School and its student athletes

Provide to the Rose Hill neighborhood of Charlottesville an enhanced community resource

Bring together the Albemarle County, Charlottesville City and UVA communities in a project addressing historic and enduring issues of racial injustice and equity